Mens and Ladies 6 a side tournaments for senior and veterans teams held indoor in the Icelandic capital of Reykjavik.
Teams from Panama, USA, Canada, Greenland, Faroe Islands, UK, Norway, Denmark, Portugal and Iceland met at Reykjavets at the 2022 edition. 
Iceland is a unique country that offers pristine nature, breathtaking landscapes and vibrant culture. Widely known as the ''The Land of Fire and Ice'', Iceland's most distinctive features are active volcanoes, glacier cut fjords, roaring rivers, spectacular waterfalls, black sand beaches, and it's world famous geysers and 'Northern Lights'. 
The capital Reykjavik is the world's northernmost capital. By day this attractive and cosmopolitan city boasts art galleries, museums, and a relaxed cafe culture. The city has some excellent restaurants, and a lively nightlife scene, with many bars and clubs offering live music and open until 4am or later. 
Laugavegur is the main street, a kilometre strip of shops, bars and restaurants. At the eastern end is Hlemmur, a wonderful food hall offering the very best Icelandic and International cuisine. Towards the western end, Laugavegur continues onto Austurstreti, another busy nightlife street, and from here it tapers down to numerous quayside bars and restaurants around Reykjavik's busy working harbour.   
Reykjavik is the gateway to Iceland and day trips can be taken to the surrounding mountains, glaciers, volcanoes and hot springs, including the Blue Lagoon.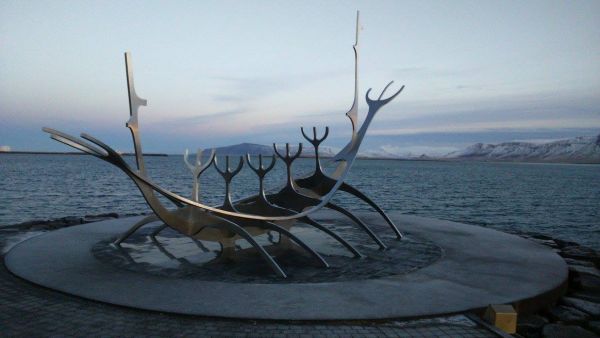 Program
| | |
| --- | --- |
| Thursday 9th November  | Optional early arrival day offers teams an extra opportunity to see the Northern Lights tonight, or a full day Golden Circle tour tomorrow, visiting waterfalls, geysers, lava fields, volcanic craters and national parks.    |
| Friday 10th November | The majority of teams arrive today in Iceland. Transfer to your hotel in Reykjavik. Free time in the Icelandic capital. Early evening is the Welcome Reception of participating teams including updated tournament draw.   |
| Saturday 11th November | Reykjavets, the Iceland Veterans Football Festival is played today. In the evening the Icelandic style Tournament Party, which includes The Trophy Presentation, 3 course buffet dinner and live music. Afterwards downtown Reykjavik beckons.    |
| Sunday 12th November | Free Day. There's time to discover the delights of Reykjavik and explore scenic Iceland.  Relax in the capital or at the Blue Lagoon or Sky Lagoon, or take yourself off and discover Iceland.  Optional departure day. |
| Monday 13th November | Teams depart Reykjavik for the airport and your return flight. |
Teams also have the option of arriving before or on Thursday 9th November or departing on or after Sunday 12th November.
Participation in Reykjavets - Icelandic Veterans Football Festival
3 nights stay in central 3* Reykjavik hotel
Twin bedded rooms on a bed and breakfast basis
Airport transfers to/from your hotel
Welcome reception featuring tournament draw
Icelandic style party including Trophy Presentation and 3 course buffet 
Transport between hotel and tournament / Welcome Reception / Tournament Party 
ISL assistance throughout including pre-tour and in Iceland 
Teams stay in 3* hotel accommodation in central Reykjavik, such as the Hotel Cabin, Hotel Foss, Hotel Baron. The rooms are twin bedded and your stay is on a bed and breakfast basis. 
Happy Hour at the Hotel Cabin, with half price drinks between 4pm and 6pm, is usually a good opportunity to meet and socialise with other teams from the UK, Europe and North America.
  
Football
  
The tournament is played on 3G pitches in a ''football house'', a modern multi sports facility at Egilsholl, just 15 minutes from central Reykjavik. Facilities here include 4 indoor pitches, sports bar, snack bar, pizzeria, multi screen cinema, gymnasium and ice rink. 
   
Categories
| | | | |
| --- | --- | --- | --- |
| AGE | | DURATION | No of GAMES |
| Mens 30+ | 6 a side | 1 x 12 minutes | Min 5 Max 7 |
| Mens 40+ | 6 a side  | 1 x 12 minutes | Min 5 Max 7  |
| Mens 50+ | 6 a side | 1 x 12 minutes | Min 5 Max 7 |
| Mens 60+  | 6 a side | 1 x 12 minutes | Min 5 Max 7 |
| Ladies 22+ | 6 a side | 1 x 12 minutes | Min 5 Max 7 |
| Ladies 35+ | 6 a side | 1 x 12 minutes | Min 5 Max 7 |
2023 will be the 16th year of the Reykjavik Veterans tournament. The following teams and countries were represented in the competition in November 2022. 
| | | |
| --- | --- | --- |
| CLUB  | No of TEAMS | COUNTRY |
| FC LIBERTY CREW | 1 | Canada |
| UNITED FC | 1 | USA |
| DIRTY DOZEN | 1 | USA |
| FC ROGUE BOSTON | 1 | USA |
| ABOGODAS DE PANAMA | 2 | Panama |
| ABOGODOS PANAMA LEGEND | 2 | Panama |
| FAFE | 1 | Portugal |
| BRITISH MEDICAL FOOTBALL TEAM | 4 | England |
| SHEFFIELD OAKS | 2 | England |
| THAMES MARINERS | 2 | England |
| MINE'S A PINT | 1 | England |
| FC KAMBSDALUR  | 1 | Faroe Islands |
| FAROE BOYS | 2 | Faroe Islands |
| VAGS BOLTFELAG  | 1 | Faroe Islands |
| B67 | 2 | Greenland |
| NUUK | 1 | Greenland |
| B1903 COPENHAGEN  | 3 | Denmark |
| SANDVEL IL | 1 | Norway |
| LIGA ORGAKOWA | 1 | Poland |
| BREIDABLIK | 1 | Iceland |
| EIMREIDEN | 1 | Iceland |
| KR | 2 | Iceland |
| PROTTUR | 2 | Iceland |
| IB VALUR | 1 | Iceland |
| IR DROTTNINGAR | 2 | Iceland |
| FC BOMBUR | 1 | Iceland |
| PRYMUR | 2 | Iceland |
| GEISLINN | 1 | Iceland |
| TEAM FORCH | 1 | Iceland |
| RVK RANGERS  | 1 | Iceland |
On the Friday evening around 5 - 6pm, normally at the Hotel Cabin, during 'Happy Hour ' and half price drinks, is an informal and optional welcome meeting. Here there is a short presentation with an introduction to Iceland, the updated tournament draw, and  opportunities to socialise with your opponents of tomorrow!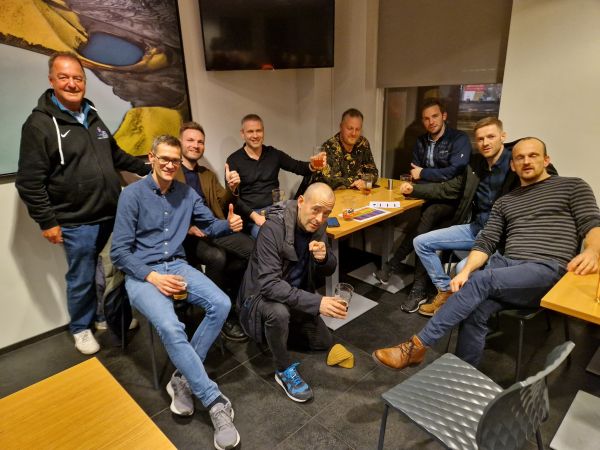 Icelandic Party and Trophy Presentation
On the Saturday evening at local football club Fylkir, close to downtown Reykjavik is the post tournament party. It's an evening which includes Icelandic food, live music and the trophy presentations. In 2022 around 300 persons from 10 countries were present at the awards ceremony.  
''The Land of Fire and Ice'' provides teams with fantastic opportunities to visit the natural wonders of Iceland, all within easy distance of Reykjavik. The most popular excursions, also available via the airport transfer is to the Blue Lagoon, and the Golden Circle, visiting Geysers, Waterfalls, Lava fields, Volcanic craters and National Parks.
Blue Lagoon 
In a magnificent setting surrounded by volcanic landscapes, no visit to Iceland is complete without a trip to the world famous geo thermal spa at Blue Lagoon, 20 minutes from Reykjavik International Airport, and 40 minutes from downtown. Temperatures in the outside pool average 38C (100F). 
After absorbing the mineral rich waters and enjoying a cocktail at the pool bar, take lunch in the fabulous Lava Restaurant before transferring to central Reykjavik or the airport for your return flight home. 
 
Golden Circle
The Golden Circle is the route of Iceland's most popular natural attractions, and features Thingvellir National Park, Gullfoss Waterfall and the Geyser geothermal area. There are many available excursions, but typically it's the best of a full day trip from the Iceland Capital, Reykjavik.
Direct flights to Reykjavik in 3 hours or less from Gatwick, Heathrow, Birmingham, Liverpool, Manchester, Glasgow, Edinburgh, with Icelandair, Easyjet, Jet2. Flight costs are not included in the price.
Reykjavik is also well connected with many European and North American cities with direct flights by it's national airline, Icelandair.
''Our hosts were very hospitable, good organisation and hotel, and met some great people, plus amazing food at the gala dinner''.  Steve Brown, Axbridge Saxons
''We had a great time at Reykjavets, thank you. Hopefully we see you somewhere else next year, maybe Jersey Veterans''. Kjarten Talseth, EOIL Old Boys, Norway
''Many thanks for an excellent weekend. Iceland was superb and everyone in the party had a great time''. Tim Smith, HCT Vets 
''We attended for the 3rd time in 2016. The competition is great and the social events even better. The hotel is great and situated in the heart of Reykjavik. All the staff are very helpful and supportive. We have already booked for next year and are looking forward to it''. Oda Andreasen, Pink Ladies, Faroe Islands
''The level of the competition, the hospitality of the host club, and the camaderie of all the players and teams make this tournament a must. Iceland alone is a great destination, but if you are looking for some good football and fun, don't miss this tournament!'' Lisa Zagura, Boston Express, USA
''Thanks for your attention and support, we had a great time. Thanks for everything'' Manuel Vasquez, Abogados de Panama Legend, Abogadas de Panama. 
''We had a great time in Reykjavik and really enjoyed the tournament, party and accommodation. All the best from the Faroes'' Arni Peterson, FC Kambsdalur, Faroe Islands
''Thanks Malc, everything was perfect. It was an amazing tour'' Rogerio Ferreira, UDFA, Portugal
''Thanks for anothern excellent tour'' Kevin Stanton-King, BMFT Masters
''The football was fantastic, the after party was great and so was the band. Reykjavik is a great city and the people were so accommodating''. Chris Veal, Harpenden Rovers.
''Just to say we had a great time in Iceland last weekend. We found the the tournament to be well run and friendly, and a a trip to the hot springs on Sunday was a welcome tonic for our tired old legs'' Mark Bowers, Mine's a Pint.
Gallery
For additional photos (206) please see our facebook gallery.
Further Information
Please contact your nearest ISL Football Tours office for further information or to check availability. Deposit requirements are £50 per person with balance of tour due 8 weeks prior to departure.